Select a table
&
book now
We will confirm your reservation via E-Mail
Please fill out the form below if you are planning to make a reservation online. Please note that we cannot guarantee exact table that you choose in the form.
*** Please note that we are not accepting any WEEKEND online reservations. Sorry for any inconvenience this may cause.
Prefer to make your reservation via phone? Give us a call! You can contact us during our working hours. Our Phone number is (905) 680 8464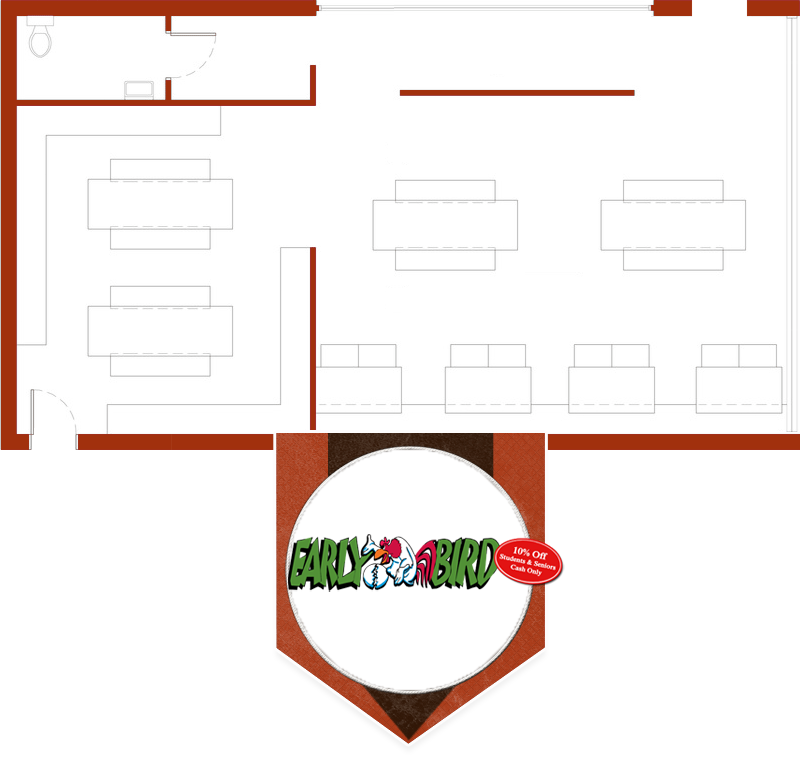 Book Restaurant: Small Parties

We can accommodate your small party during regular business hours. If its more than 20 people, you may have to book our entire restaurant for your function.
Our restaurant can facilitate different types of venues, therefore don't hesitate to contact us prior to booking.
Book Restaurant: Large Parties

If you are looking to have a 60+ person party and are looking to book a venue, don't look any further as we can accommodate your party needs.
Please speak to our restaurant manage prior to commencing with the booking.